Its been almost a year since we have written our last blog and what a crazy, but memorable year! Happy New Years to everyone! May eternal blessings shine bright on you!
We take this time to reflect on the wedding of Hillary and David.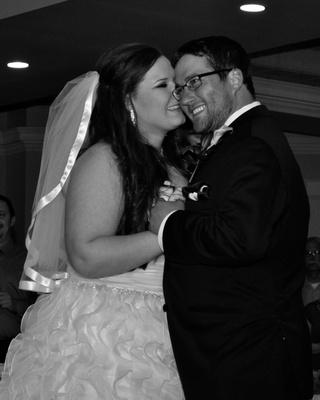 The story of Hillary and David is a touching one considering that Hillary almost lost her legs due to a bacterial infection. It all began on a casual trip to a popular NC beach. After spending sometime in the ocean, Hillary discovered that her feet hurt pretty bad. When the pain got worse and after a trip to the ER she discovered that she had a flesh eating bacterial infection.
Her father, Rob, refused the doctors recommendation to amputate her feet. Instead, he stepped in and replied "NO! My baby will dance again!". After months of painful physiotherapy, relearning to walk, and full recovery, Hillary shared this first dance with her father.
Love gives us strength. Let the story of Hillary remind us our love for one another and the willpower within us will help us overcome our struggles.
God Bless!