Camp LUCK Family Camp 2016 was AMAZING! It was a three fun-packed days of camp songs, entertainment, activities, a dance party, games, and most importantly awesome heart kids and their families! It was great to see the families letting loose and having a great time! Camp LUCK family camp is a wonderful camp for kids with congenital heart disease (CHD) and their families held at Camp Cherokee.
This years theme was Ignite...Be the Spark. It was all about inspiring the campers "to spread their "flame" and impact others in a positive way".
Day One:
The evening started with flagpole, opening ceremony, and a whole lot of rain. The opening ceremony was full of camp history, stories, and skits followed by a grooving dance party. This year, campers danced to luau inspired songs and did the Limbo.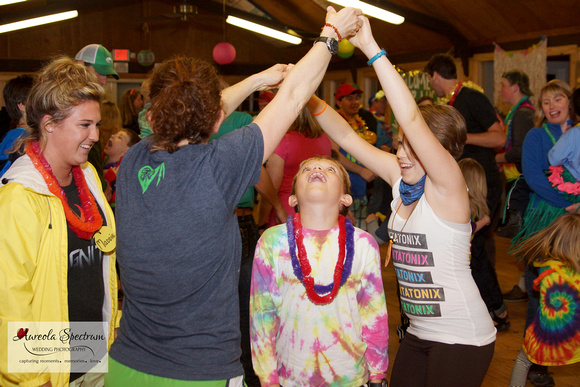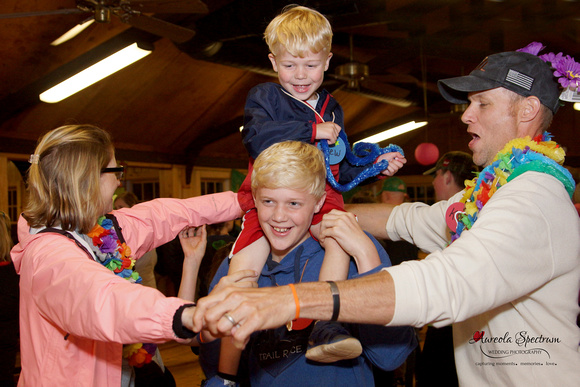 Day Two:
The next morning, we got everyone together and took a big group photo, then one with just the heart kids and their siblings, and finally, one with the awesome staff and volunteers who make this wonderful camp possible!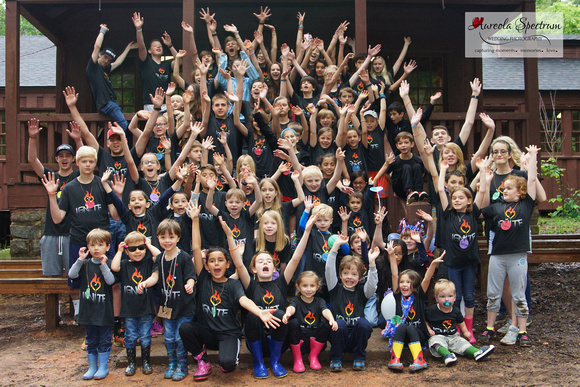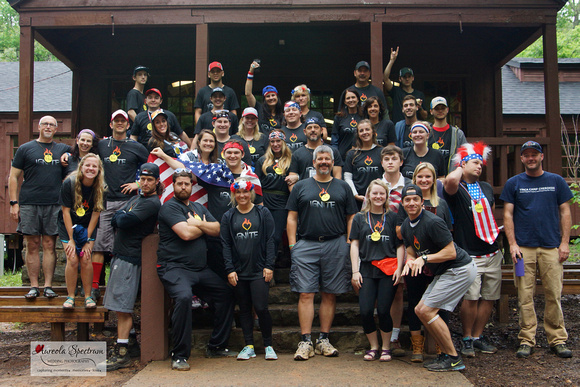 Then it was time for breakout sessions with separate workshops for heart kid siblings and the parents plus fun time for the heart kids! The heart kids dabbled in arts and crafts followed by playing out on the basketball court.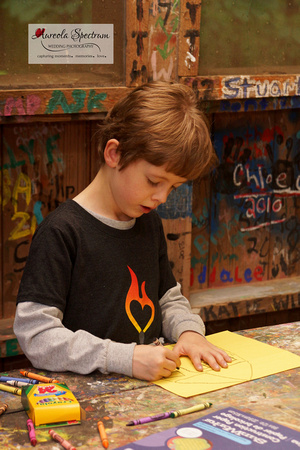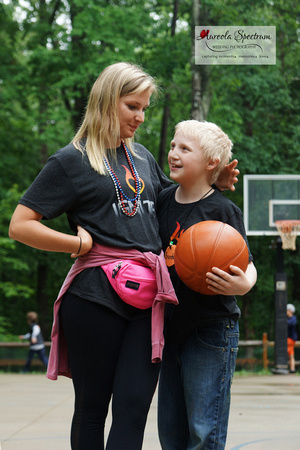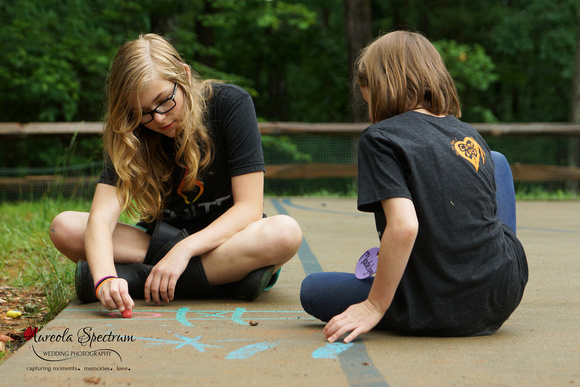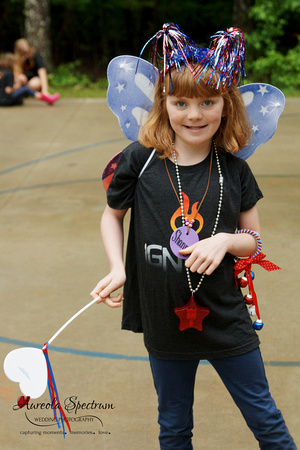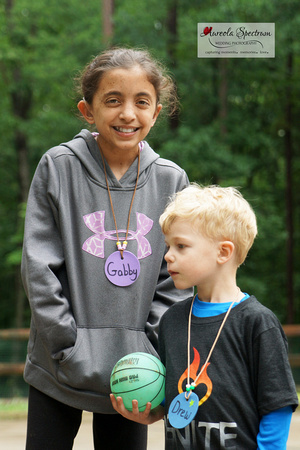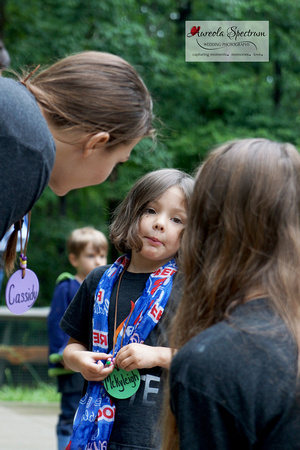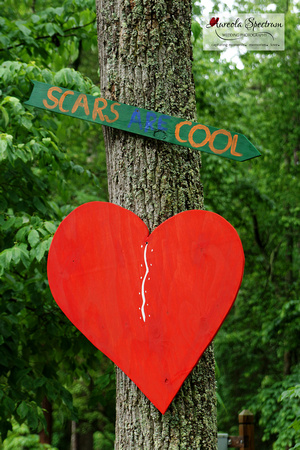 Pow Wow time! Everyone got back together for the thought of the day and lots of fun, awesome camp songs.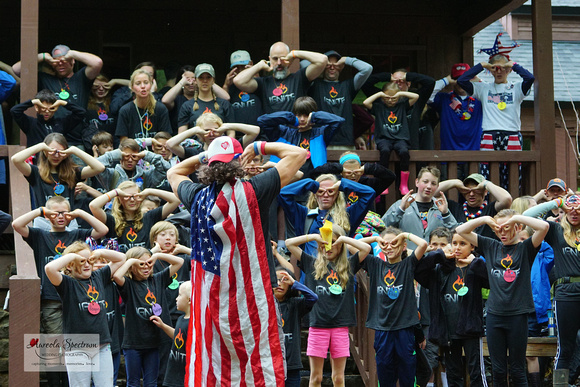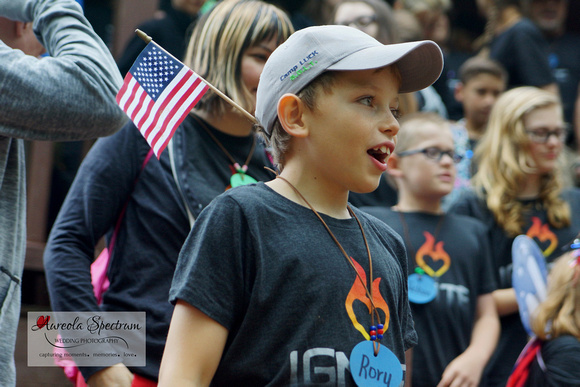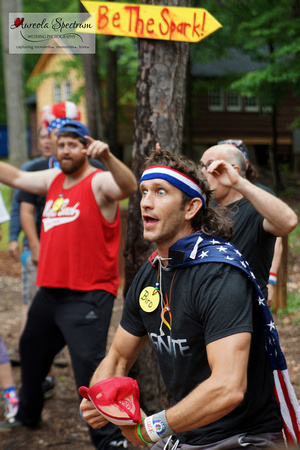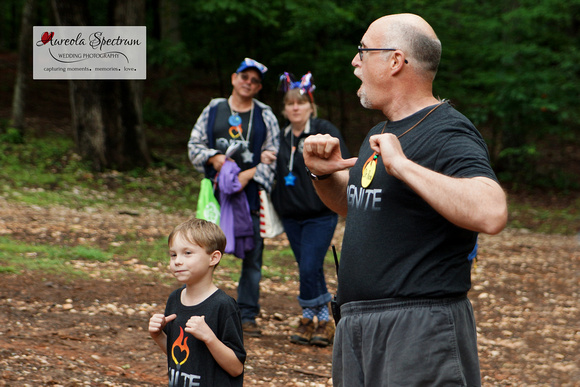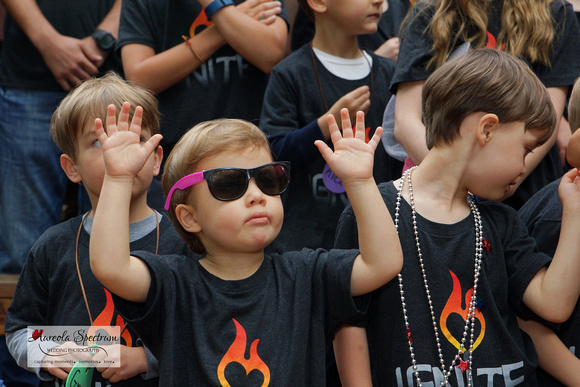 Then a special treat courtesy of last night's rain: mud wrestling! It was hilarious and the kids and parents loved it!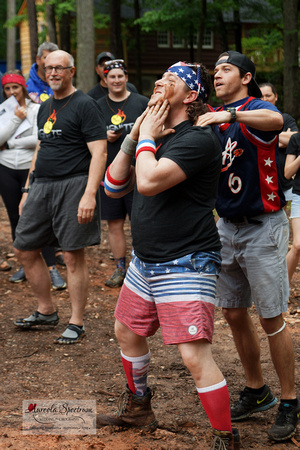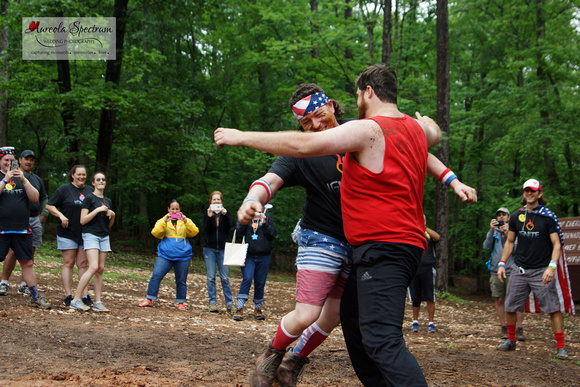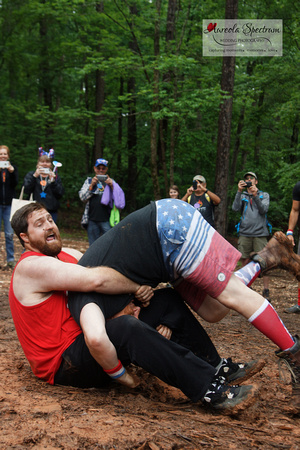 Throughout the day, families enjoyed land and water activities such as archery, rock climbing, swimming, boating, athletics, and art.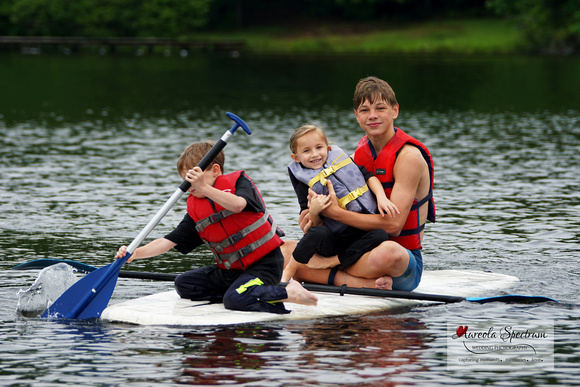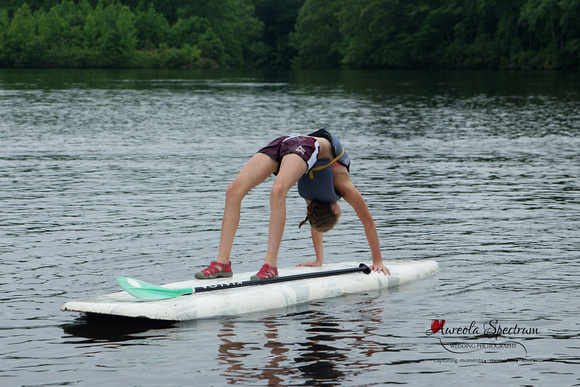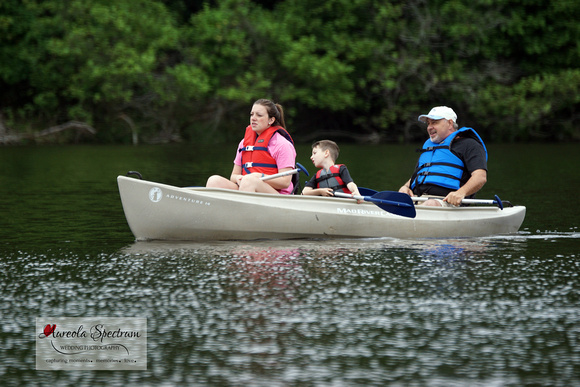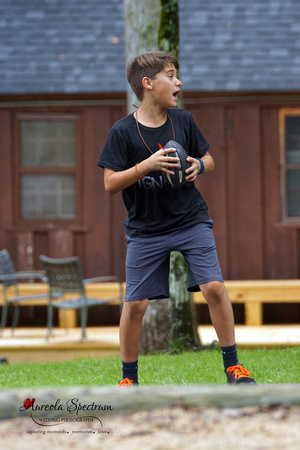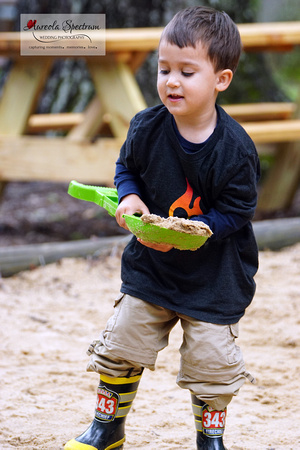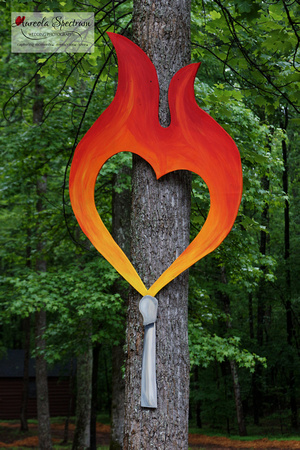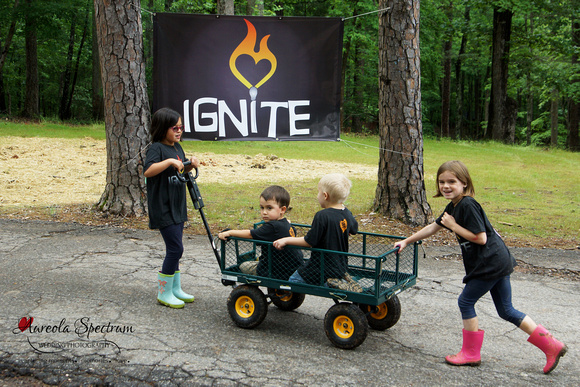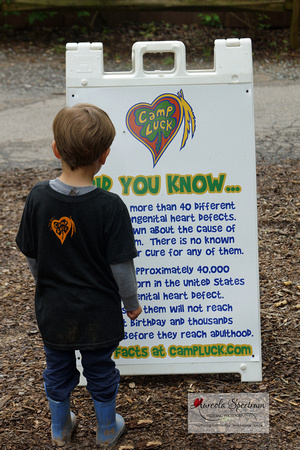 In the evening, it was time for the evening activity... RAMBO! It was a game of kids vs. parents where they had to find and retrieve the other team's flag. And it rained so hard!! The game continued until the storm got too bad to stay outside. The kids had a blast running around in the rain and the parents, well, they were ready to dry off. In the final tally, the kids won the game, but some parents would challenge that!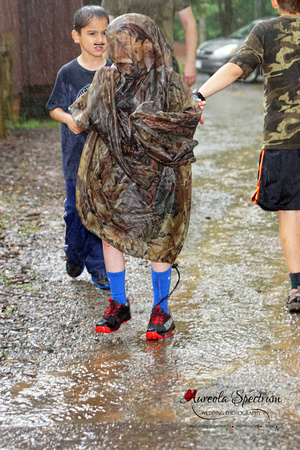 The rain subsided and everyone headed down to the lake for campfire and s'mores. And just as it got dark, a boat carrying a large, lite-up heart circled around the lake. It was the perfect ending to a perfect day.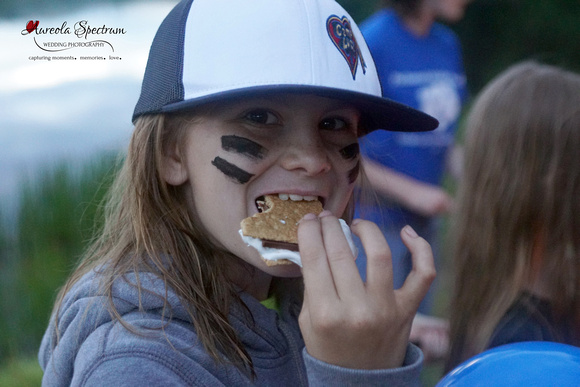 Day Three:
It's 7 am, the water is literally freezing, and it is time for the Polar Bear Club. Yep, you guessed it! The brave campers and volunteers jumped into the very chilly waters of Lake York while executing some very impressive diving skills.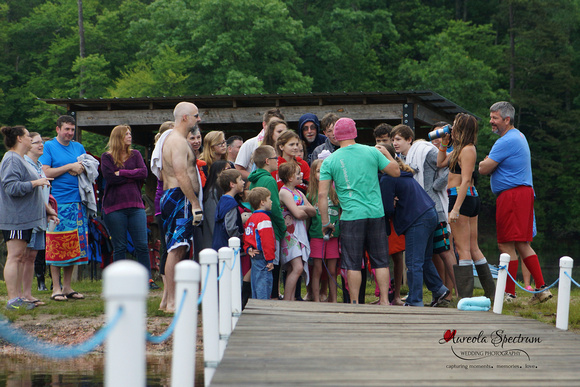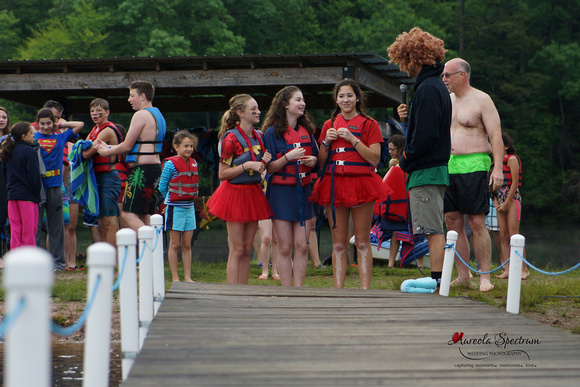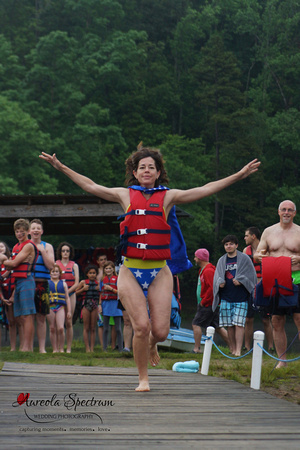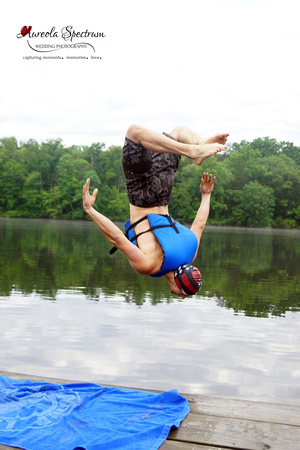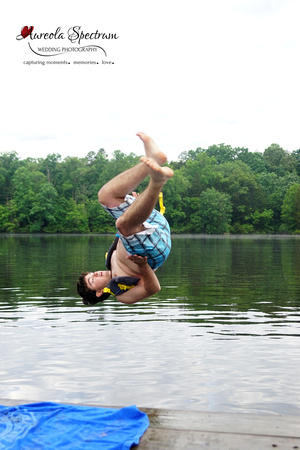 Back at central camp, it was time for the last flagpole. We had a blast at Camp Luck Family Camp this year and we can't wait until next year!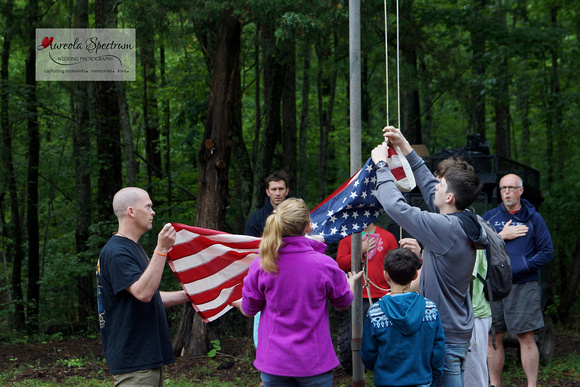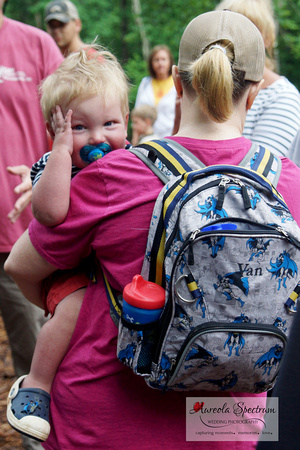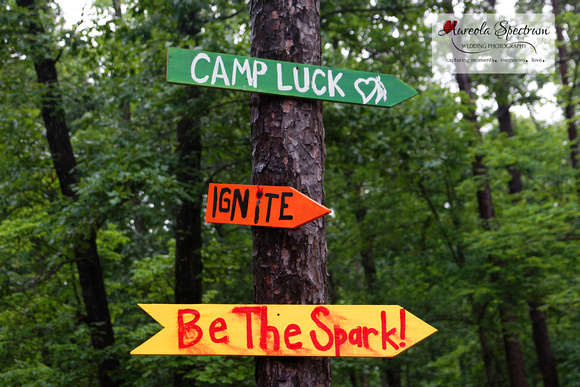 We're wedding photographers from Monroe, NC who volunteer and capture amazing moments during Camp Luck Family Camp every year, and we love it! To learn more about Camp LUCK, you can check out their website.