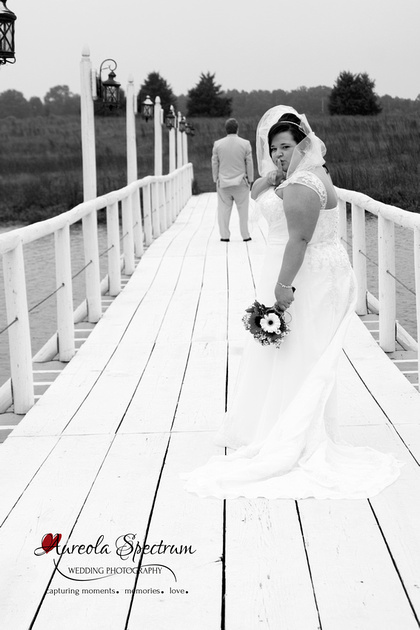 Today, more couples are incorporating a "first look" into their wedding day. So what is a first look and why do it?
What is a First Look?
A first look is an intimate moment between the bride & groom before their wedding ceremony where they see each other dressed in their wedding attire for the first time. The first look can be a few minutes or a few hours before the ceremony begins.
Why do it?
Couples opt for a first look to calm nerves before they say their "I Dos". After the activity of getting ready to walk down the aisle, the bride can share a few blissfully quiet moments with her husband-to-be before their ceremony begins.
Capture the big reveal with photographs of your beautiful candid moments.
After the first look is an excellent time to take formal portraits. By taking a majority of your Bride & Groom, Bridal Party, and Family Portraits before your ceremony, you will have more time after your ceremony for any remaining photos and can get to your reception sooner.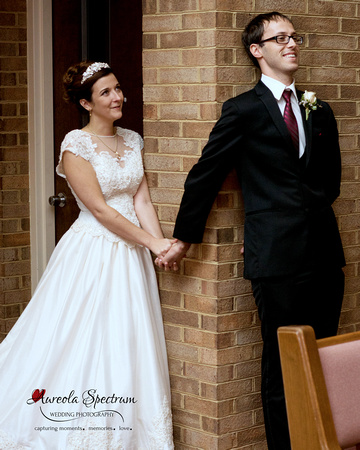 Alternative
Another option is to hold hands around a door or wall and talk to each other before the ceremony without loosing the tradition of the groom seeing his bride for the first time as she walks down the aisle.
Planning for a First Look
To successfully orchestrate a first look, put a family or bridal party member in charge of situating the groom in the selected location so that he can't see his bride until the big reveal moment.
Be sure to allow enough time for the first look. If you are having a first look immediately before your ceremony, 5-10 minutes should be plenty of time. However, if you are planning to take any formal portraits after the first look and before your ceremony, allow at least an hour or more depending on factors such as bridal party size.
So what do you think? Is a first look right for you?
Happy Wedding Planning!
Abby & Ryan